100W 130W CO2 laser Engraving Machine CNC Laser Cutter Engraver plastic laser cutting machine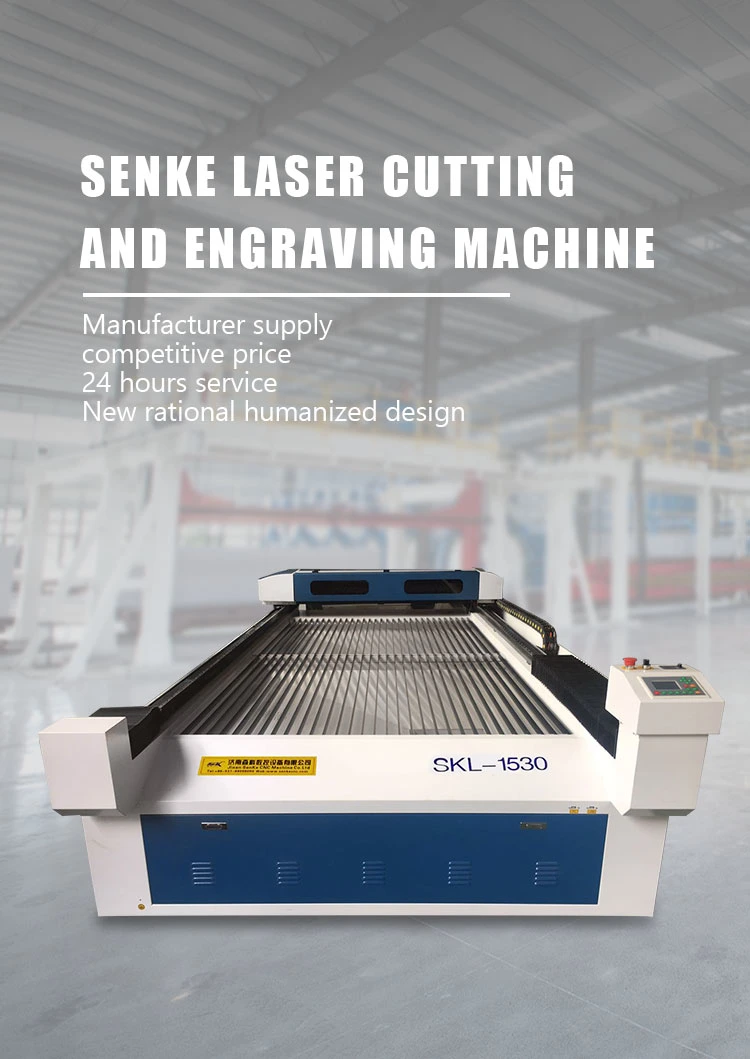 Features:
1. with HIWIN high accuracy square rail, perfect performance.
2. High efficiency tube with stable laser path,
3. Red cross point offers highest accuracy position.
4. Professional Ruida control card offers continue fast curve cutting together with shortest path selection.
Shorten work time.
Technical parameters:
Model

SKL-1318

SKL-1325

SKL-1530

Working area (X*Y)

1300*1800mm

1300*2500mm

1500*3000mm

Body structure

Thicken steel made lathe

X,Y rails

Taiwan HIWIN square rails

X, Y Resolution

<0.02mm

Max Moving Speed

30000mm/min

Max cutting Speed

25000mm/min

XYZ traveling positioning accuracy

±0.02mm

XYZ repositioning accuracy

±0.02mm

Laser tube

RECI series Laser Tube

Laser power

80w/100w/160w/180w

Voltage

220v ,single phase/330v, 3-phase/other can be customized

Drive type

Lead shine stepper motors & drivers

Interface

USB

Operating system

RD DSP panel controller and card

Graphic format

English1×1mm

English1×1mm

English1×1mm

Minimum shaping character

Professional laser cutting engraving head

Running Environment

Temperature: -10ºC~45ºC

PS: the machine sizes

and specif

ications can be customized

ADVANTAGE

1 High intention, high precision mechanical structure design, the data control is stable.
Adopt imported linear guide, more stable and higher accuracy.

2.Choose high technical laser tube, the beam of light is of high quality and the life is long.

We mostly use RECI, Beijing EFR and some famous brand

3.Industrial water cooling system with protection the machine, the continuous work ability is stable and ensured

4.The compatibility of the software Ruida is famous and easy to operate. which can support the format of PLT, BMP, DXF etc.

5. Honeycomb and blade working table is suitable for processing different kinds of materials.

6. Humanism closed designed system for top and bottom exhaust, ensures the safety of the processing, worriless whole-process.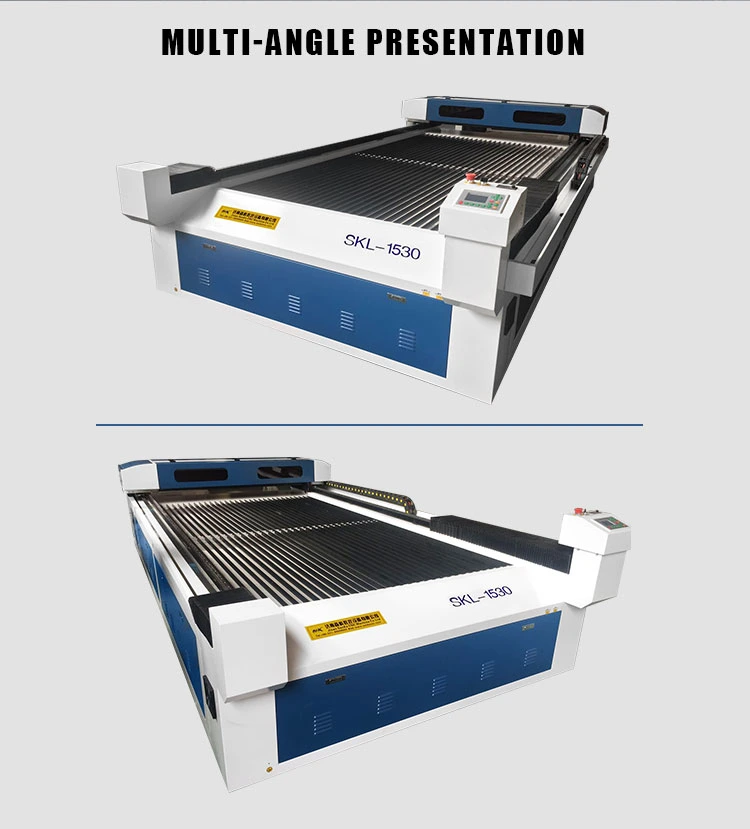 Senke 1325 Laser engraving machine is fully automatic industrial fabric and leather cutting machine.
Now it is a fully automatic laser leather cutting machine. It adopts stepper motor and leadshine driver,
Ruida control system.It has 60W,90W, 100W, 130W, 150W, 180W.
The production of industrial fabric cutting machine is affordable and quality is guaranteed.