Standard Interchange Working Table Sheet Pipe Tube Laser Cutting Machine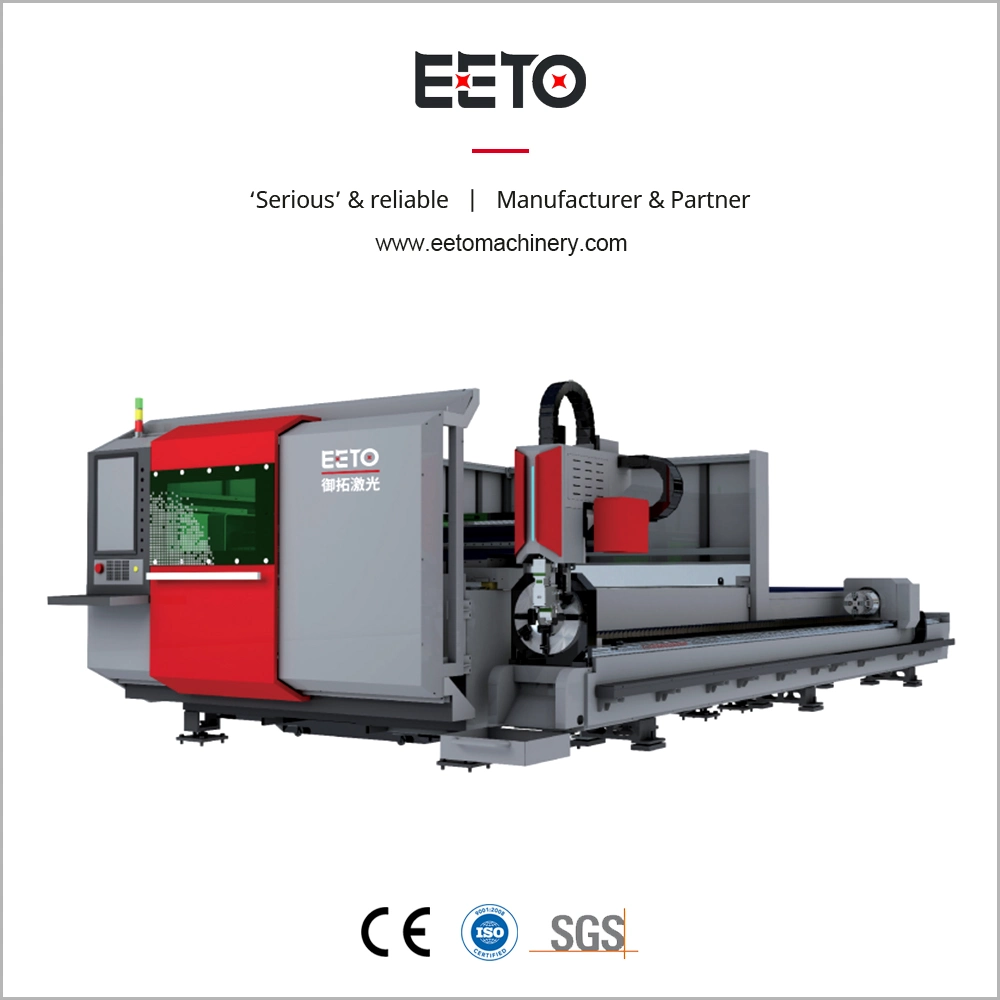 Application :
Specialized in cutting square pipe, round pipe, rectangular pipe, D pipe and hexagon pipe and other types of pipe.

Square Tube Diameter 20 ~100 * 100 mm,
Pipe Φ 20 ~ Φ 200 mm Carbon Steel Tube,
Wall Thickness 0.5 to 10 mm
0.5-10 mm Stainless Steel Pipe
Cutting Sheet Length 1~6000mm
Cutting Thickness: 0.5~24mm Carbon Steel Sheet, 0.5~12mm Stainless Steel Sheet, 0.5~10mm Brass, 0.5~6mm Red Copper and Galvanized Plate, Electrolytic Plate, Silicon Steel and other metal materials.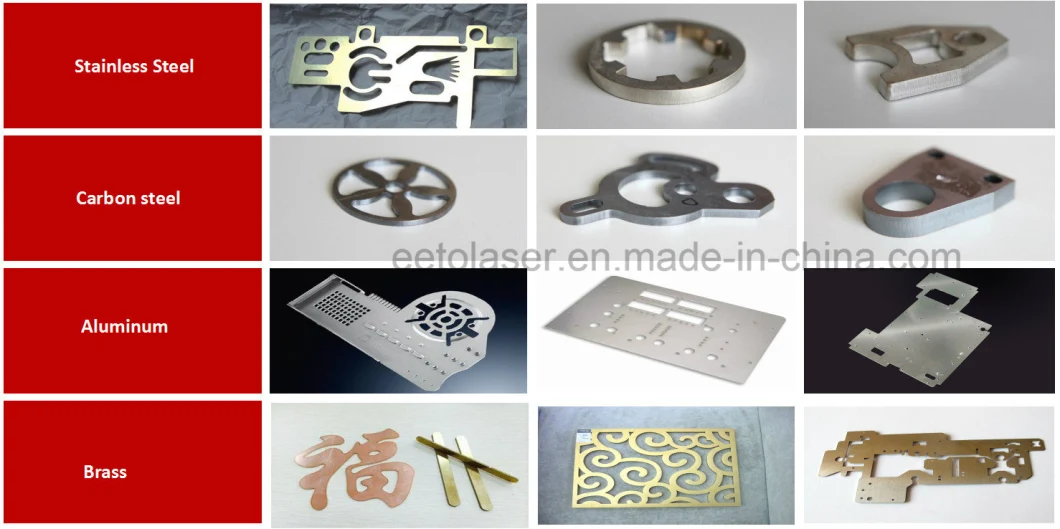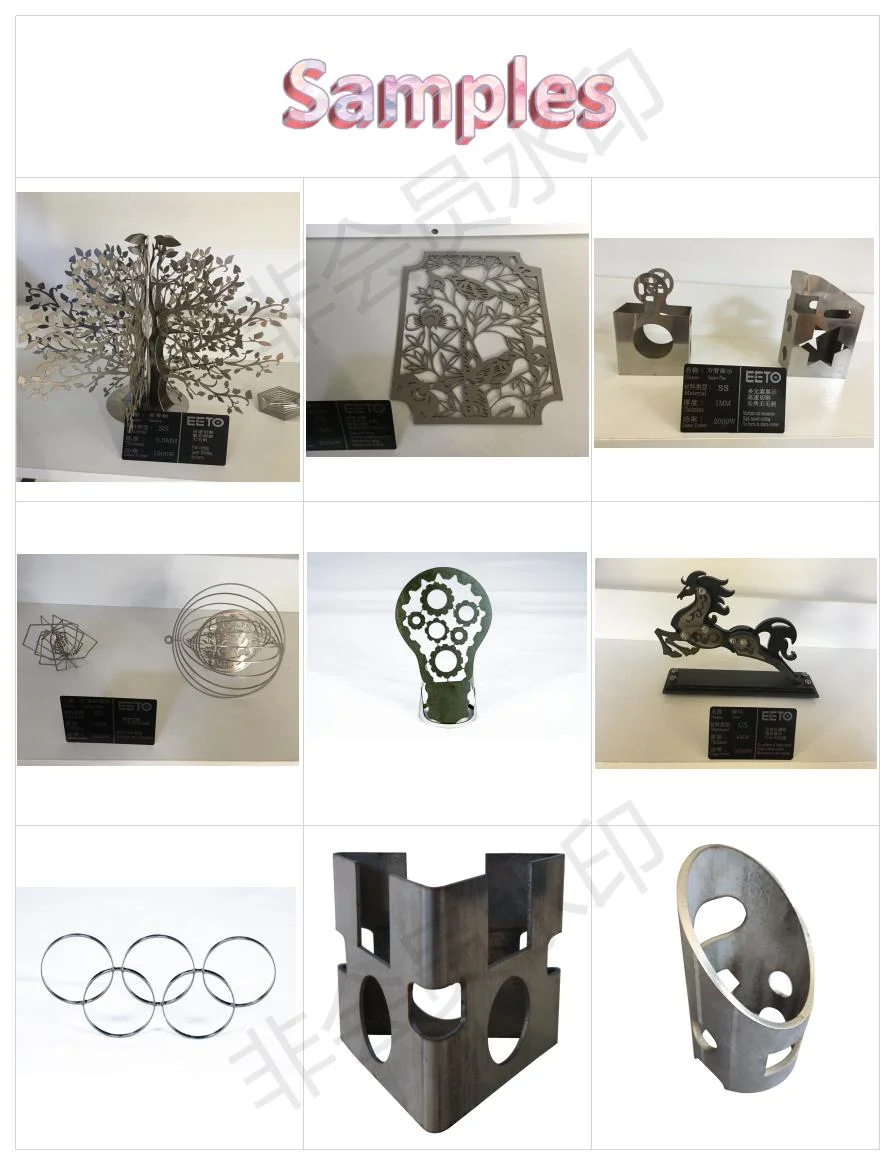 Description :
It funtions by working highly focused energy and density spot of laser into metal work pieces, causing the thermal zone melt and vaporized. Under mechanical motion control, automatic laser cutting is realzied. It is currently one of advanced processing technologies which involves Fiber Optics, CNC Control and Precision Mechanics.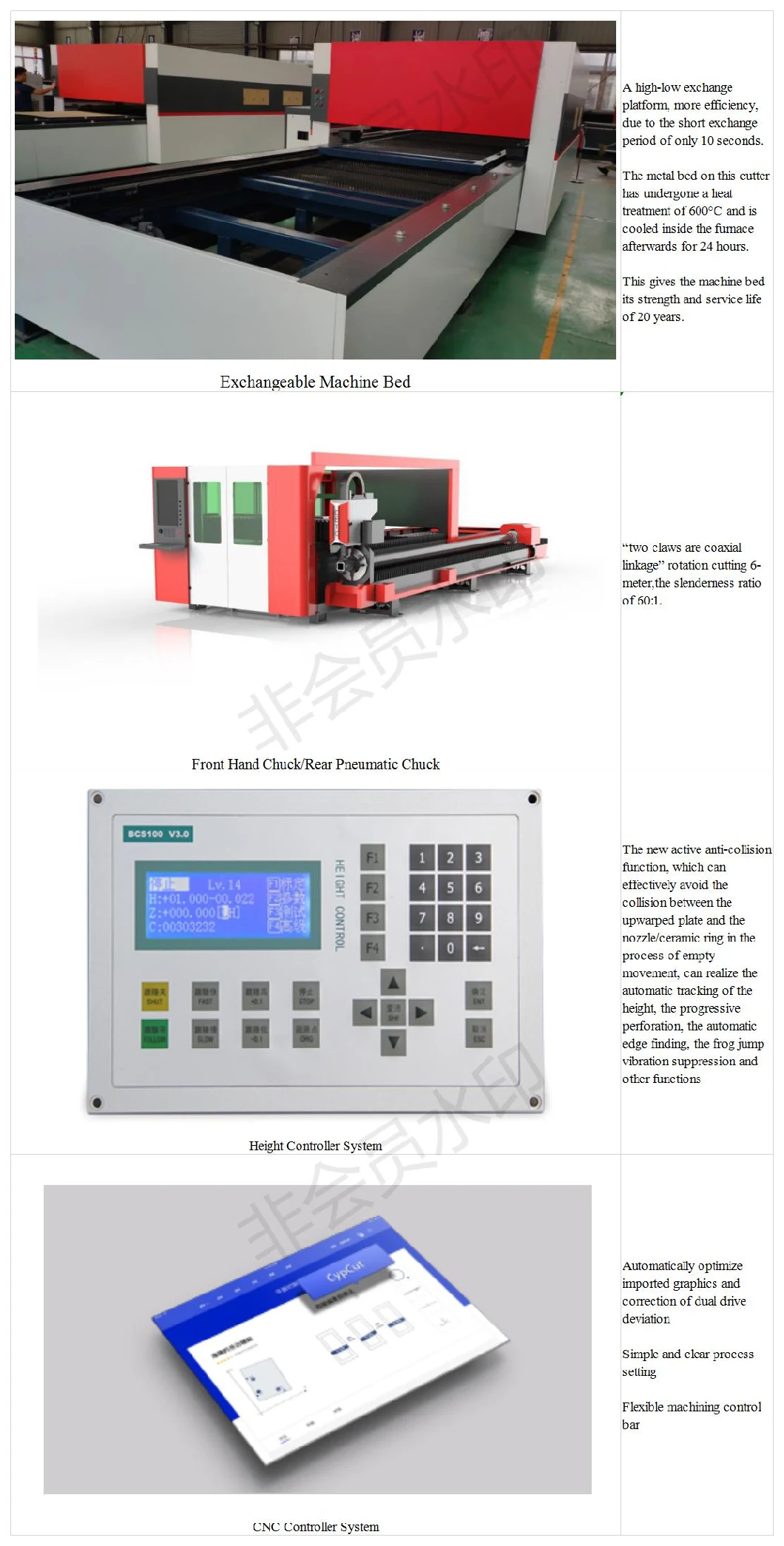 Technical Parameter :
| | |
| --- | --- |
| MODEL | FLXP3015-6000 Series |
| STRUCTURE | Gantry type |
| LASER HEAD | Raytools, Switzerland |
| LASER SOURCE | IPG-YLR, Germany |
| OUTPUT POWER | 3000W |
| CUTTING AREA (L*W) | 3000*1500mm(Customization) |
| MAX CUTTING THICKNESS | 22mm |
| ACCELERATION SPEED | 1.2G |
| MAX IDELING SPEED | 120m/min |
| POSITIONING ACCURACY | ±0.03 mm |
| RE- POSITION ACCURACY | ±0.01 mm |
| DRIVEN STRUCTURE | Duel-driven |
| DRIVEN MODE | Servo control |
| X AXIS STROKE | 3020mm |
| Y AXIS STROKE | 1520mm |
| Z AXIS STROKE | 150mm |
| BEARING WEIGHT OF TABLE | 1000Kgs |
| CUTTING GAP | 0.1mm |
| COOLING SYSTEM | Water Chiller |
| AMBIENT TEMPERATURE | 5ºC-45ºC |
| PROTECTION LEVEL | IP54 |
| POWER SUPPLY | AC380V±5%(50Hz/60Hz) |
| TOTAL POWER | <12 |
| TOTAL GROSS WEIGHT | 10 Tons |
| TOTAL DEMENTION(L*W*H) | 8600*2800*2000mm |
Cutting Parameter

: