small cheap affordable co2 laser engraver cutter for wood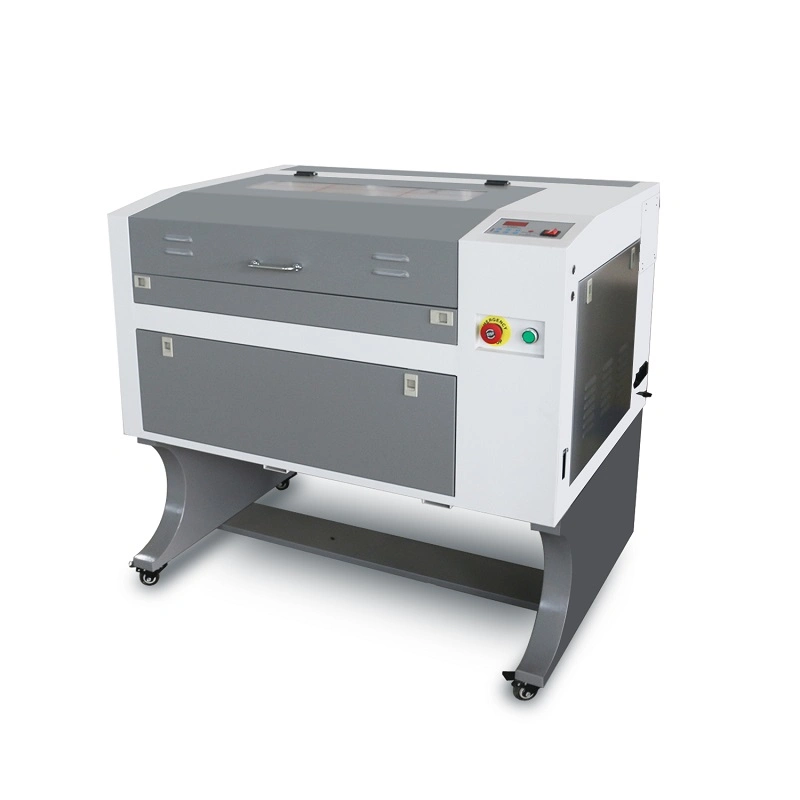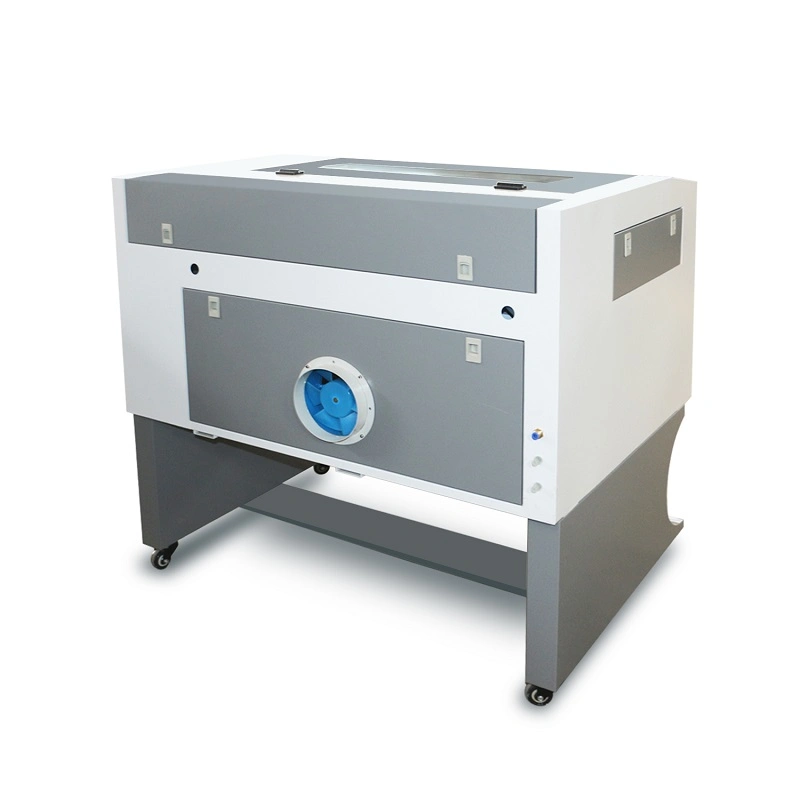 Introduction
This machine is our small cheap affordable co2 laser engraver cutter for wood.
It is equipped with a precision RECI or EFR water cooled CO2 laser tube that can engrave almost any non-metal materials on almost any surface. The machine can also be used for cutting many different materials. With the Cylinder Rotary Attachment, you can engrave any cylindrical object, such as coffee cup, wine glasses, brush pot, musical instrument and so on. It supports multiple graphic formats, such as PLT / DXF / BMP / JPG / GIF / PGN / TIF and so on. This machine is equipped with Corellaser or optional DSP Control System for CorelDraw/AutoCAD and other advanced software.This machine is compatible with WIN 10, WIN8,WIN7, Vista and XP.
Applicable industry
This machine is suitable for: woodworking, textile cutting, industrial prototyping, industrial marking, sign making, medical part marking, aerospace, architectural modeling, specialty advertising, plastics fabricating, flexo, point of purchase, rubber stamps, picture framing, gift manufacturing, bar coding, engraving, gasket cutting, puzzles, cabinetry, awards & recognition, personalized pens, door pulls, cut scroll patterns, games & toys, finger joints, inlays & overlays, fraternity paddles, music boxes, light switch plates, jewelry boxes, parts marking, router templates, desk sets, scrap booking, photo albums, jewelry, crafts, Italian charms.
Applicable materials
| | | |
| --- | --- | --- |
| Applicable materials | Cut | Engrave |
| Acrylic | Plexiglass | PMMA | Perspex | √ | √ |
| Organic board | Double color sheet | √ | √ |
| Wood | Plywood | Veneer | MDF | Balsa | √ | √ |
| Leather | PU | Shoe Material | Synthetic Leather | Genuine Leather | √ | √ |
| Fabric | Cloth | Textile | √ | √ |
| Carpet | Mat | Rug | Wool Felt | √ | √ |
| Paper | Cardboard | Chipboard | Press Board | √ | √ |
| Ceramic | Tile | Marble | Glass | | √ |
| Plastic | √ | √ |
| Fiber Glass | Filter Cloth | √ | |
| Coated metal/anodized metal | | √ |
Technial parameter
Laser power:

50W, 60W, 80W, 100W

Laser type:

Hermetic CO2 glass tube

Power supply:

110V/220V, 50Hz/60Hz

Working area:

400*600mm

Max moving speed:

800mm/s

Locating precision:

<0.01mm

Min shaping character:

Letter: 1x1mm

Operating temperature:

5ºC-40ºC

Resolution ratio:

≤4500dpi

Control configuration:

DSP

Data transfer interface:

USB(offline)

System environment:

WINDOWS XP/ WIN7/WIN8/WIN10

Cooling way

Water Cooling and protection system

Graphic Format Supported

The Files which CorelDraw, Photoshop, AutoCAD can identify
(BMP,GIF,JPEG,PCX,TGA,TIFF,PLT,CDR,DMG,DXF,PAT,CDT,CLK,DEX,
CSL,CMX,AI,WPG,WMF,EMF,CGM,SVG,SVGZ,PCT,FMV,GEM,CMX)

Compatible software:

CorelDraw, AutoCAD, Photoshop

Cutting thickness:

0-10mm (depends on different materials)

Color separation:

Separation of cutting up to 256 colors

Sloping engraving:

Yes, slope can be designed discretionarily

Cuts off the water supply the protection:

Yes

Machine Dimension

104*75*98.5cm

Pacakge dimension(wood package)

127*94*120cm

Net Weight/Package weight

100KG/120kgs

Optional Parts

Fixed table/Rotary attachment/Water chiller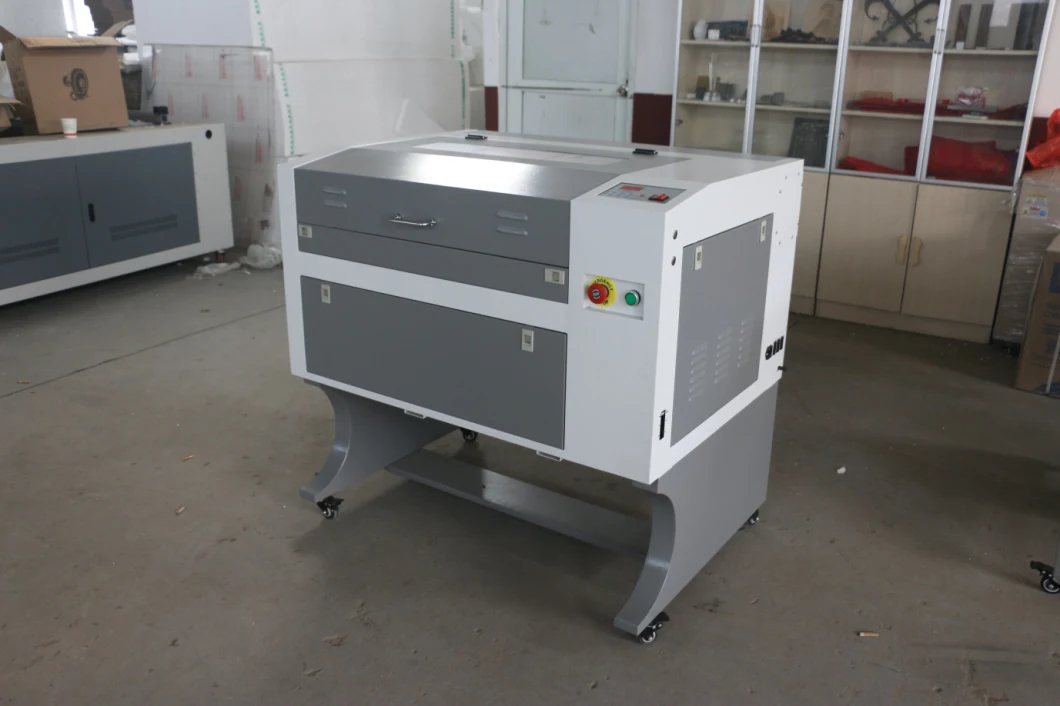 - Clean design, thick machine case
- Fully built floor stand, firm machine body
- Emergency stop, red dot pointer, air assist system
- Corellaser control system, affordable price with useful functions
- Optional advanced Ruida RD6442 control system, which supports offline working and Coreldraw output directly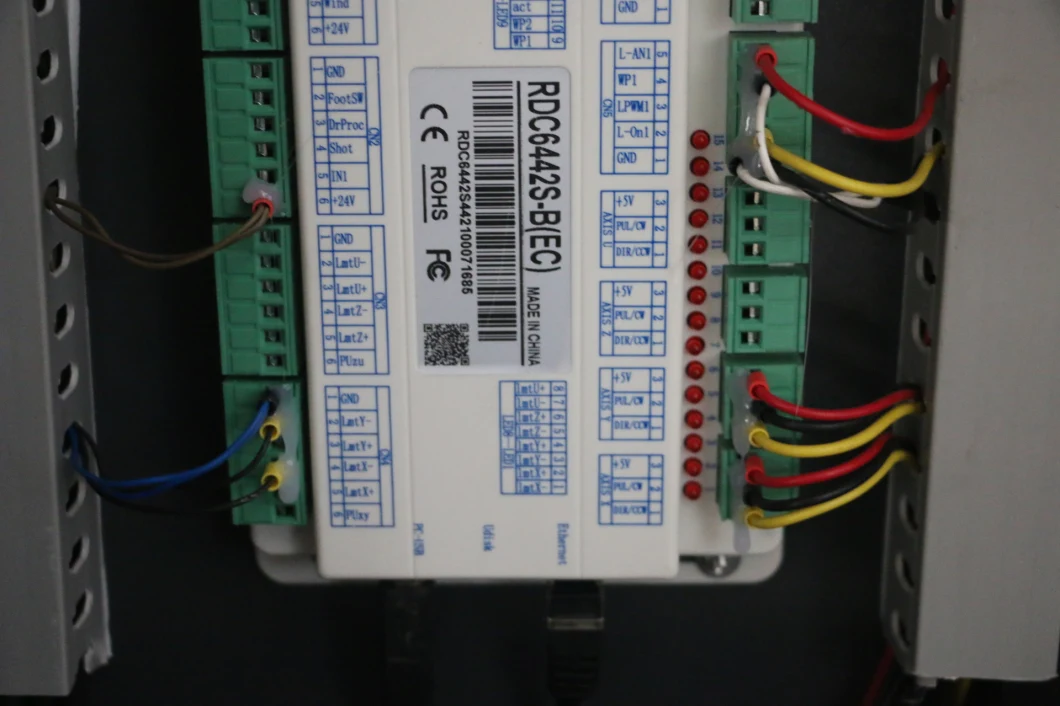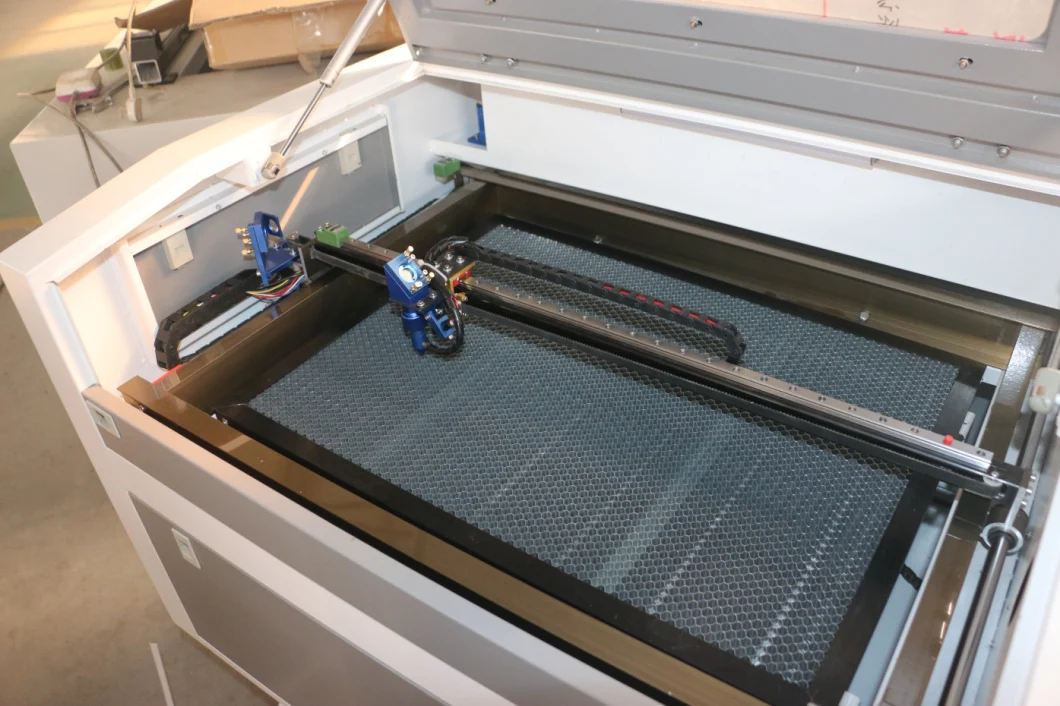 - Standard honeycomb worktable
- Electric up and down, enough room to attach rotary to engrave glass cups/bottles
- New design laser head, linear guide rail on X axisfast speed to move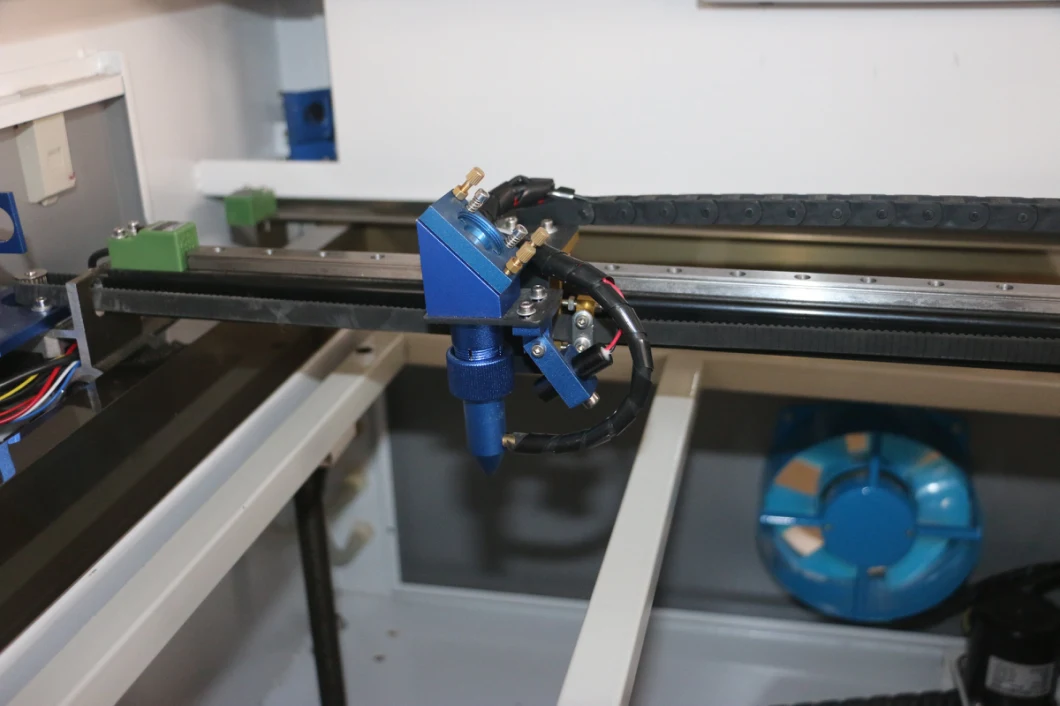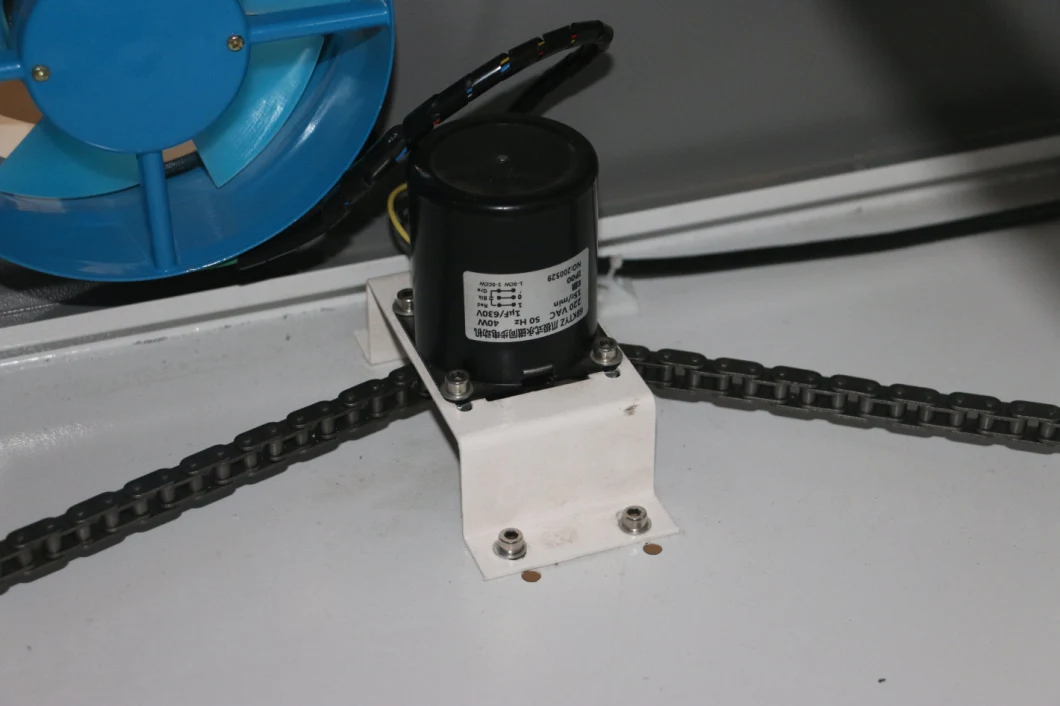 - Chain convey on Z axis, long lifetime
- RECI /EFR laser tube installed on the machine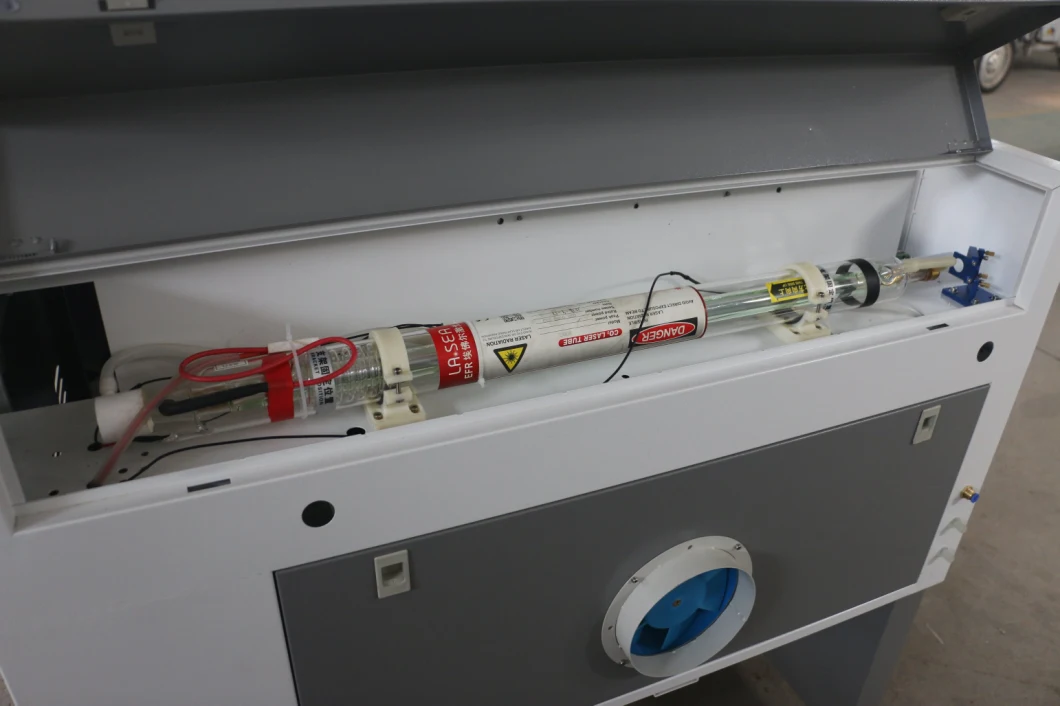 - Laser engraved and cut wood samples