Dual Use Metal Sheet Metal Pipe & Tube Combined Model Fiber Laser Cutter OR-FH3015T6

Prescription: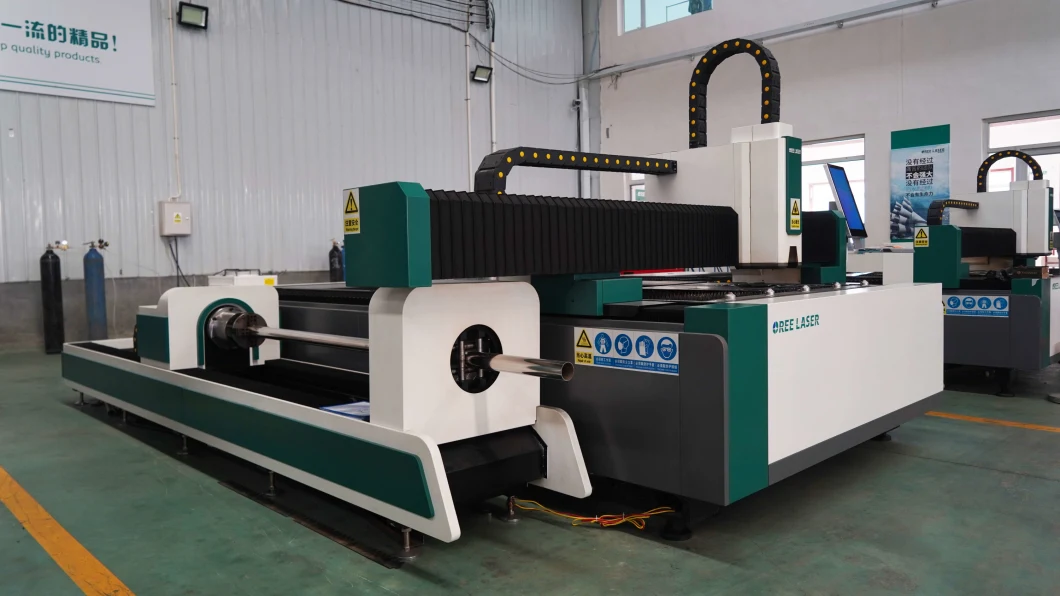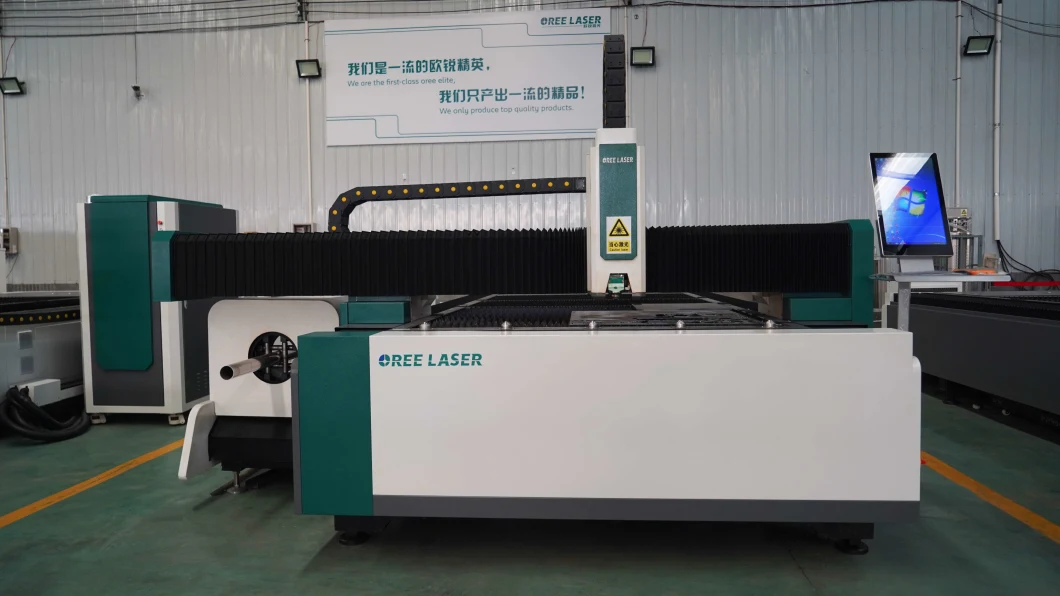 OR-FH3015T is a dual use fiber laser cutter, that include 6 meters tube cutter. This machine can help you not only to cut metal sheet that can cut up to 3000*1500mm size, but to cut 6 meters pipe or tube and diameter is from 20mm to 220mm.

1. High-performance laser device associated with stable operation system enables optimal cutting effects.
2. Perfect cooling, lubrication and dedusting systems ensure stable, efficient and durable performance of the whole machine.
3. Single countertop make plates loading and unloading available during cutting, which improves the processing eficiency.
4. Large-size closed enclosure improves dedusting effects and avoids optical pollution.
5. Automatic height-adjustment performance keeps constant focal length and stable cutting quality.
6. Gantry structure and inblock aluminum cast cross beam make the device highly rigid, stable and antiknock.
7. It could ut mental in various materials and realize excellent and stable cutting effects.
8. It takes precise linear guideway and gear rack as driving elements which could realize high precision and rapid speed.
9. It is equipped with special CAD/CAM automatic programming and jacking software to save raw materials to the maximum extent.
10. Remote communication and monitoring in laser cutting process could be realized through Internet communication.



Specification:
Machine parts:
Advantages:
Max. RAYTOOLS laser head

Optimization of the optical configuration ,smooth and efficient air flow design rotary knob focus adjustment, more easy and flexible

Cast iron bed

Cast iron bed, damping effect is good to ensure cutting accuracy; Only few brand do Cast iron machine body

WIFI wireless control

For providing quickly service, we add WIFI function for our technician operates troubleshooting and adjust parameters remotely

Japan YASKAWA servo motor

Famous top brand motor from Japan

Taiwan square rail

Famous brand, stable with high precision

Taiwan rack

A level rack, more strength with high speed

Japan SMC pneumatic components

High efficient gas saving

Cast aluminum beam

High strength, light weight,high speed

Cypcut control software

Perfect fault capture system,

Multifunction & automatic

Laser source

MAX, Racus, IPG laser source

France MOTOREDUCER

High precision, high hardness, strong wear resistance.

Water cooling device

Dual cooling function for laser source and laser head

Auto lubrication system


Electrical lubrication is a kind of gear pump with rational construction, great performance, complete functions..

Bovine roll beads

All around design with ball bearing, easy to edge feeding.

Tube cutting machine

3m length, front electric chuck rear manual chuck, cutting dia 20-220mm

Blade table

Sawtooth blade table, suitable for sheet metal cutting.

CE certification

Europe standard

HS code

8456110090


Cutting Samples: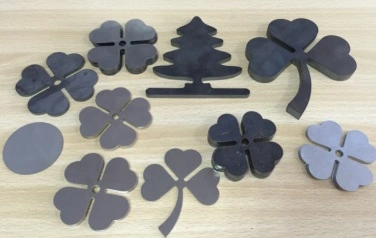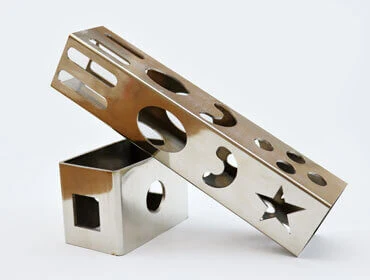 We have strict control over samples. The factory regularly requires engineers to make samples and requires one-time completion, otherwise bear the corresponding punishment.Cutting difference should be less than 0.03 that is responsible for every customers. Especially these pictures can not be edited by any one staff. OREE LASER just aspire to showing our real cutting effects.

Sample is bridge between customers and OREE LASER. We are willing to provide and make sample for customers'reference. If customers need, we send samples to customers'area. Satisfaction of customers is the mission of OREE LASER.


Certifiction: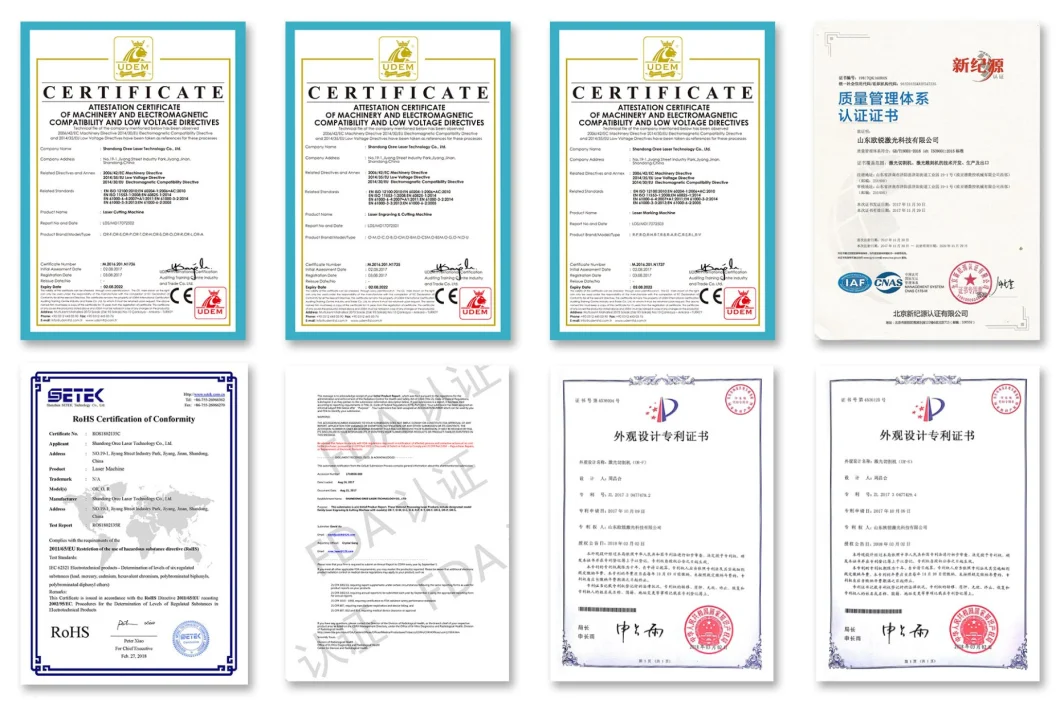 We have passed the international certifications such as CE certification, FDA certification, ISO9001 quality management system certification, Alibaba SGS enterprise certification and design patents.Strictly control all aspects of incoming materials, processing, assembly, commissioning, testing, packaging and shipping to ensure the performance and quality of laser products.

In 2013, we established a long-term scientific cooperation relationship with Shandong University in China, one of the top ten comprehensive universities in China. Shandong University continuously supports us in technology and provides us with talents for a long time. We have established a long-term relationship with the Chinese Academy of Sciences since 2014, and set up an optical laboratory in our factory area, which has enabled our science and technology to develop rapidly. In 2017, our machines continuously participated and won many national technology and science awards.


Exhibition & India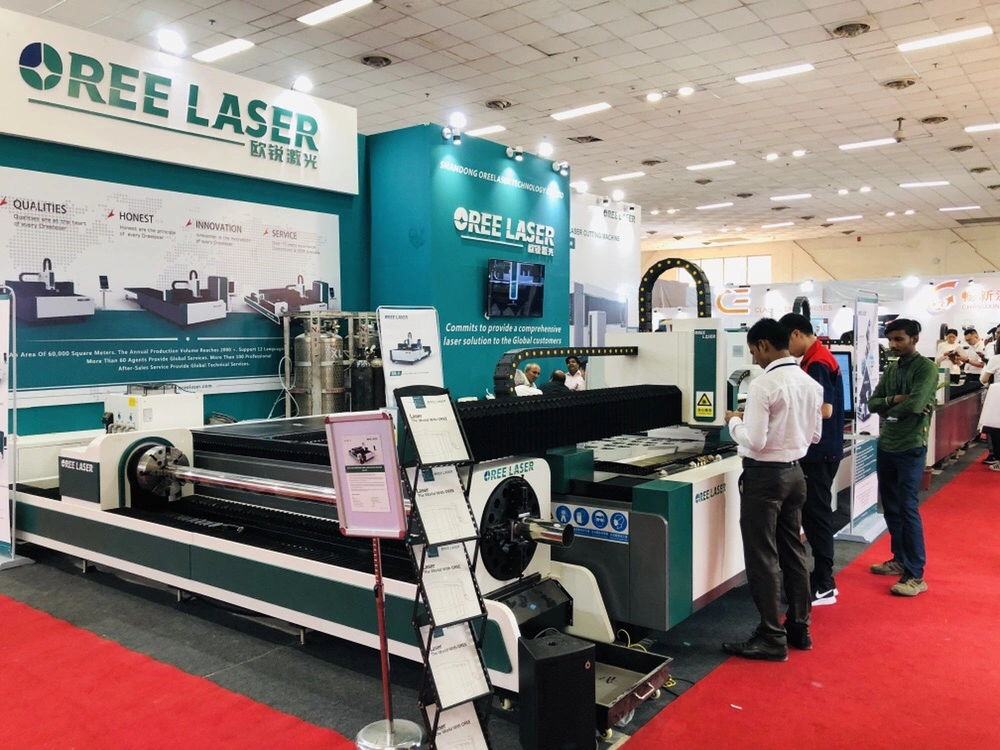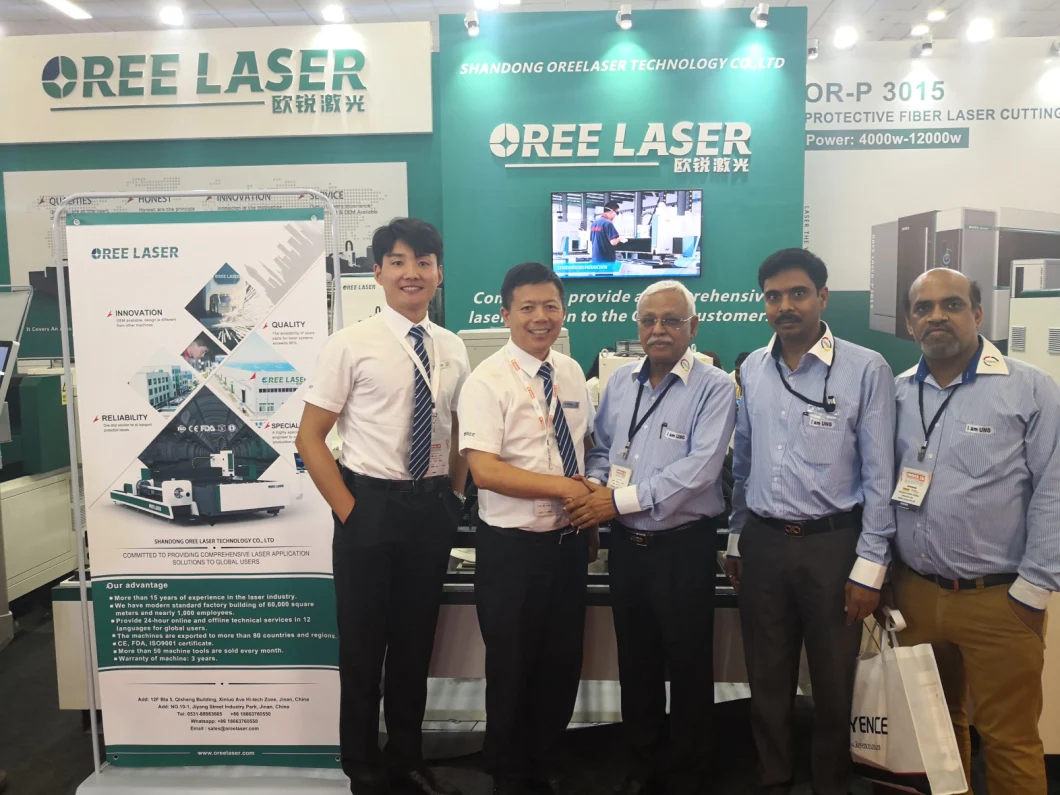 Every year we participate in large-scale machinery exhibitions in various countries around the world, and carry our different models and powers, so that customers can more intuitively understand the operation of our machines. We have participated in local exhibitions in more than 30 countries including Australia, Russia, the United Kingdom, Germany, India, Malaysia, Canada, Vietnam, and Thailand.


Company Introduction: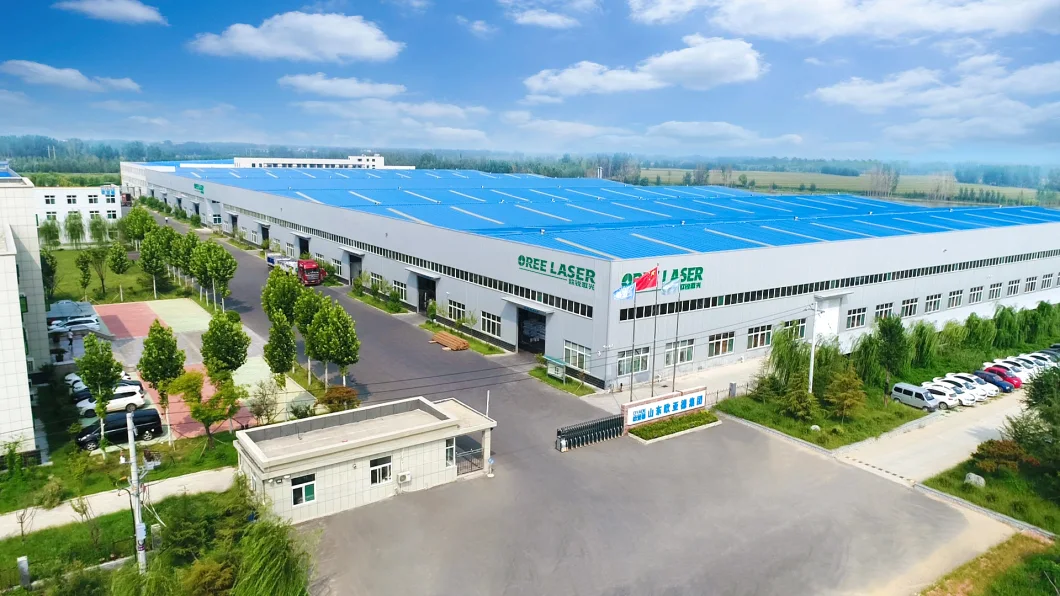 Oree Laser, a high-tech enterprise specializing in R&D, production and sales, has more than 15 years of experience in the laser industry. Its products mainly cover fiber laser cutting machine, laser engraving machine, laser marking machine, and laser welding machine. Our factory covers an area of 42, 000 square meters, and contains nearly 1, 000 employees, which maximally shorten product cycle time and guarantee the delivery of products. Our products are exported to more than 80 countries and regions around Asia, Europe, Africa and Oceania. In addition, we have more than 100 professional after-sales personnel, providing 24-hour online and offline technical services in 12 languages. In a word, we are committed to helping customers improve their economic efficiency and providing comprehensive laser application solutions for users around the world.