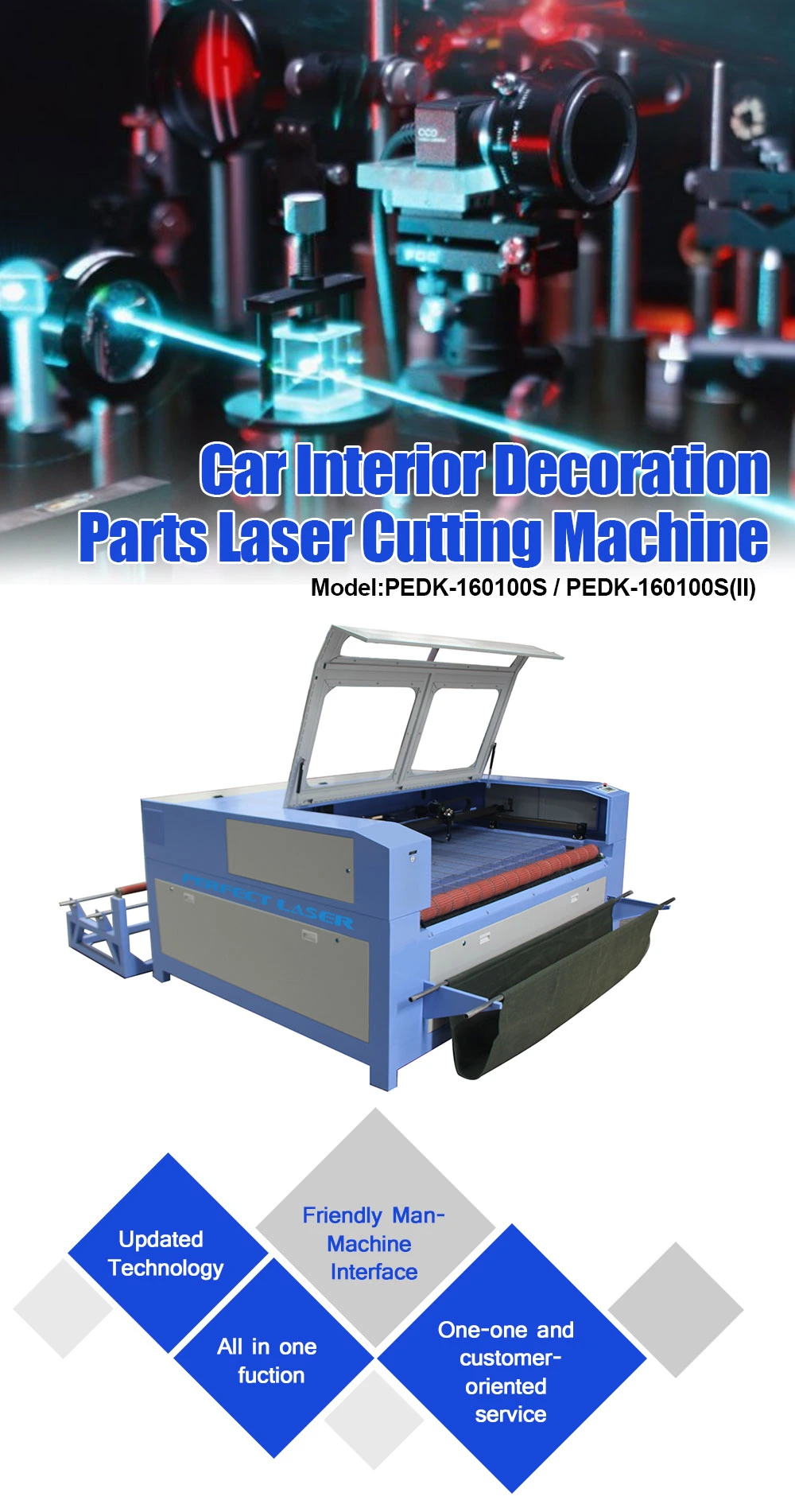 Full Automatic Fabric Roll Feeding CNC Leather / Jeans Leather Double Heads CO2 Laser Cutting Machine
Applicable Fields
CNC Engraving Machine PEDK-6040 has been widely used for engraving & cutting on acrylic, wood products, handicrafts, advertising and decorating, building models, plexiglass products, acrylic display panel lenses, wood carving, wood percutaneous flowers, advertising products, crystal characters, packing boxes, models, toys, furniture.
Product Features
CNC Engraving Machine PEDK-6040 is equipped With selective electric-ascending and decending platform(lifting range: 0-400mm), from top to bottom it owns a large adjust range and thus can meet the different thickness of the processing needs. It can engrave and cut on nonmetal materials, such as Crafts, Furniture, Glasses, Woods, PVC, Lightings, Advertising and decorating, paper, packaging ithography, mark plate, atomic stamp & seals, Acrylic, bamboo products, etc.
If you want to konw more, please contact us soon.
Model
PEDK-6040R
PEDK-9060R
PEDK-13090R
Working Area
600× 400mm
900× 600mm
1300× 900mm
Laser Power
50W / 60W
60W / 80W / 100W
60W / 80W / 100W / 120W / 150W
Laser Type
Hermetic and Detached Co2 Laser Tube
Engraving Speed
1-60000mm/min
Cutting Speed
1-10000mm/min
Repeat Location Accuracy
± 0.0125mm
Laser Power Controlling
1-100% Manual Adjustment and Software Controlling
Voltage
220V(± 10%) 50Hz
Cooling Mode
Water Cooling and Protect System
Cutting Platform
Professional Thickening Strip or Honeycomb Work Table
Controlling Mode
CNC Professional Control System
Support Graphics Formats
BMP, HPGL, JPEG, GIF, TIFF, PCX, TAG, CDR, DWG, DXF Compatible HPG Order To Support DXF, WMF, BMP, DXT
Power Controlling Mode
Laser Energy Combining Movement Control System
Control Software
Original Perfect Laser Engraving & Cutting Software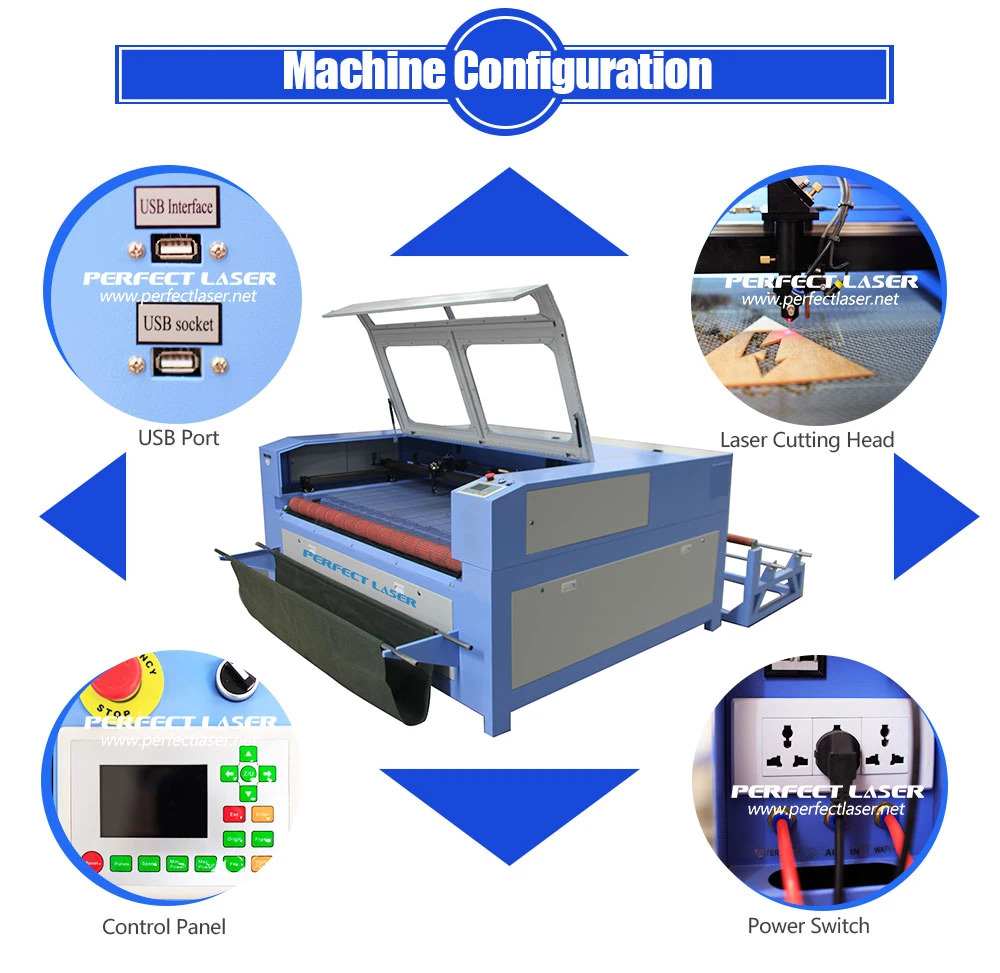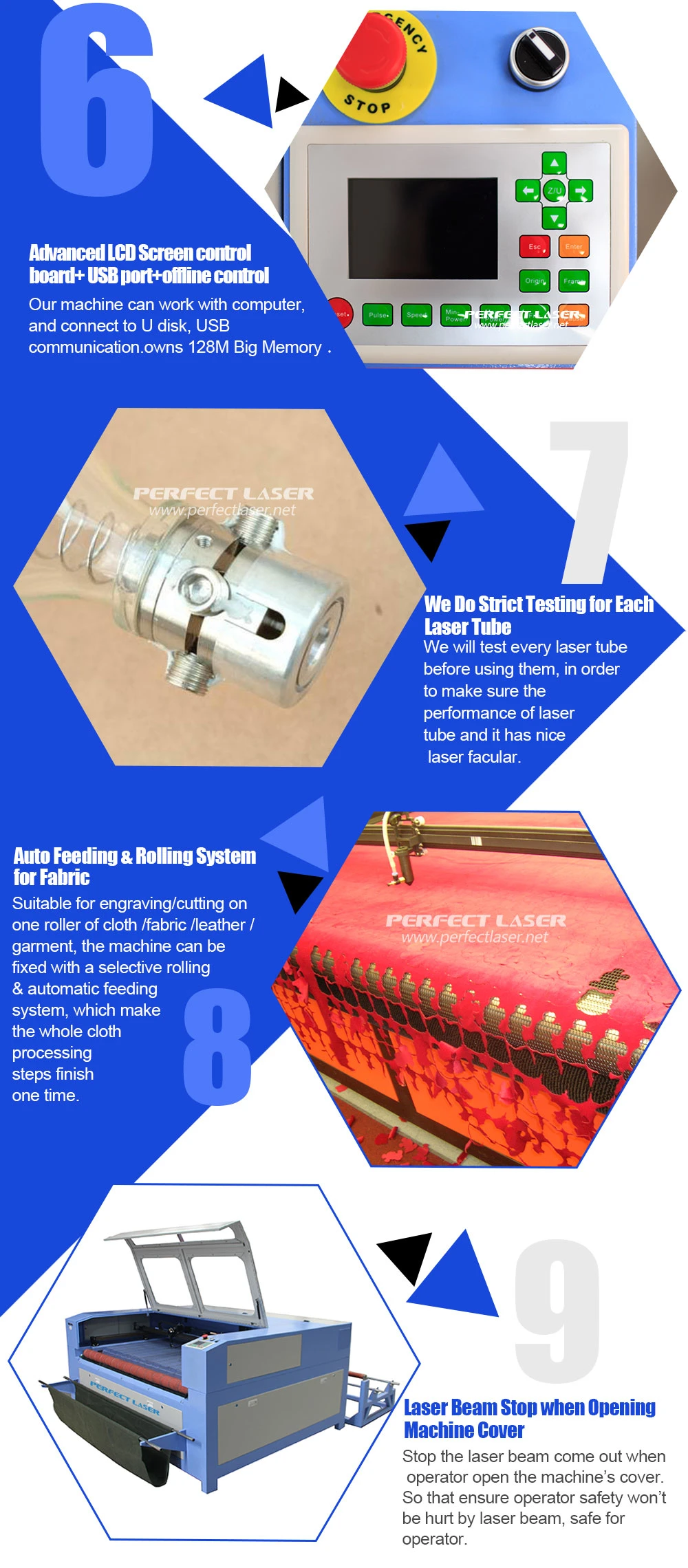 Contact us!


--------------------------------------------------------------------------------------


Perfect Laser Co., Ltd. (China)
A

dd

:

HengRuichuangzhi Technology Park, No.13 YangQiaohu Road, Jiangxia District, Optical Village, Hubei, China(430200)