CNC Industrial Laser Equipment Fiber Laser Cutter for Metal Tube 0 Tailing 2000W 3000W 4000W 60000W UK Australia Metal Tube Laser Cutter
Lisa Huang/Overseas Director



2020 New Design ACME Pipe Tube Laser Cutting Machine is designed for high precision fast and accurate tube and pipe processing. It provides efficient processing of Round, Rectangular, Square, Oval, Triangle, D shape and other shapes of metal tube. Even Angle steel and Channel steel also can be cut at optimal speed using a fiber laser. The integration of leading-brand components assures you of top performance and high reliability. It has all functions as a professional CNC laser pipe tube cutting machine but with economic price.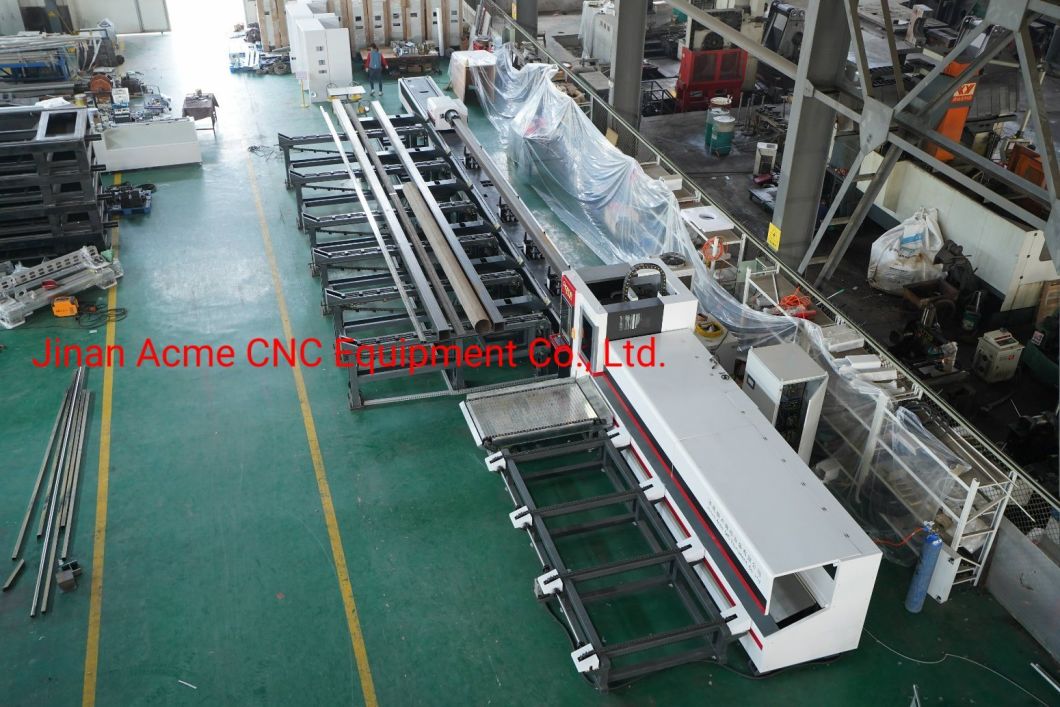 MAIN ADVANTAGES
Acme Laser tube/pipe laser cutting machine is specially used for heavy machinery and steel structure industry. It is applied in processing tube length 6m-12m, diameter 10-350mm.

1. AUTOMATIC LOADING AND UNLOADING .

2. 6M-12M PIPE LENGTH AND 350MM MAX DIAMETER (340MM*340MM SQUARE TUBE CUTTING IS AVAILABLE).

3. SERVO FLOATING SUPPORT,MORE ACCURATE CUTTING.

4. GERMANY PRECITEC LASER HEAD.

5. APPLICABLE MOST TYPES OF METAL PIPES AND TUBES( round,square, rectangle, waist round tube, oval tubes, Angle steel, channel steel, C-shaped steel,H steel beam,L steel tubes,I beam steel,special shaped tube etc.)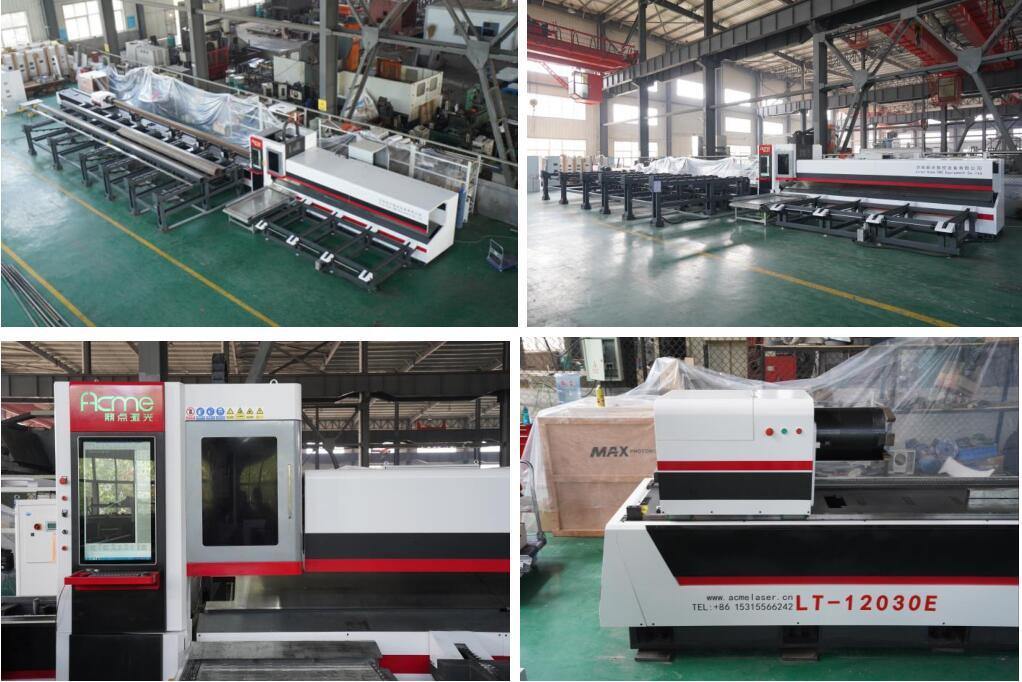 TECHNICAL PARAMETERS
No.

Item

LT-6020E LT-8020E LT-12035E

1

Control System

Cypcut 5000C / Fuscut 5000C

2

Laser Source Power

Germany IPG/China Raycus / China MAX

3

Laser Head

Germany Precitec/Switzerland Raytools

4

Water Chiller

Tongfei / Hanli

5

Servo Motor

Japan Yaskawa

6

Mahine body(bed)

Heavy Duty
Enclosed or Open type

7

Chuck

Type

Both Automatic Self-Centering
Pneumatic or Hydraulic Chucks

Diameter (mm)

φ20-φ500

Min. Waste Length (mm)

50

Rated Resolution (r/min)

50

Max. Resolution (r/min)

130

Weight Bearable (together)

500kg/customized

8

Rail Width

X-25mm, Y-35mm

9

Transmission

X-axis: Ball Screw
Y-Axis: Rack
Z-axis: Ball Screw

10

Reducer

Japan Shimpo

11

Positionning Accuracy

±0.03/1000mm

12

Repeat Positionning Accuracy

±0.015

13

Electrical Part

France Schneider

14

Pneumatic Part

Japan SMC

15

Dust Extraction System

Air Fan

16

Tube Support

Large Variable-Diameter Wheel

17

Loading

Automatic Loading from Side

18

Pipe Length

6m 8m 9m 10m 12m

19

Machine Body

Heavy Duty Strong Machine Body

20

Shapes of Tubes

Round pipe, square pipe, rectangle pipe, elliptic pipe, Angle steel, channel steel, L steel,C beam steel, special shaped pipe etc.



IPG/RAYCUS/MAXPHOTONICS/NLIGHT

Fiber Laser Source

More than 100,000.00 hours life time

Laser power from 1KW to 12KW

Depend on different material thickness.

PRECITEC/RayTools

Laser Cutting Head

Auto-focusing Function

Auto Height Adjustable System

FSCUT5000 Tube Cutting Control EtherCat bus system

FSCUT5000 series is EtherCat bus system specially designed for tube cutting application.From among, FSCUT5000A applied for 3-chuck structure machine, work with TubesT 3D nesting software, it will achieve most efficiency and slightest waste.

Pneumatic Chuck

Auto-centering Function

Chuck diameter can do 10-110/170/240/350/450mm

Maximum 450mm Cutting Size

Easy to change tube shapes and size

Servo Floating Tube Lifter

Following Tube Up and Down

Always touch with tube during rotation

Especially for Square and Rectangle tube

35mm smallest tailing

Make maximum use of tube

Save your materials

Automatic Tube Feeding and Unloading System

Support different tube shapes size loading at same time

Make tube feeding more easier

Save your time with high effiency

Transport and collection tube pieces after cutting
MORE MACHINE DETAILS
Large visual touch screen, clearer interface, soft light protection eyes,more convenient operation,
let laser cutting bring you more fun.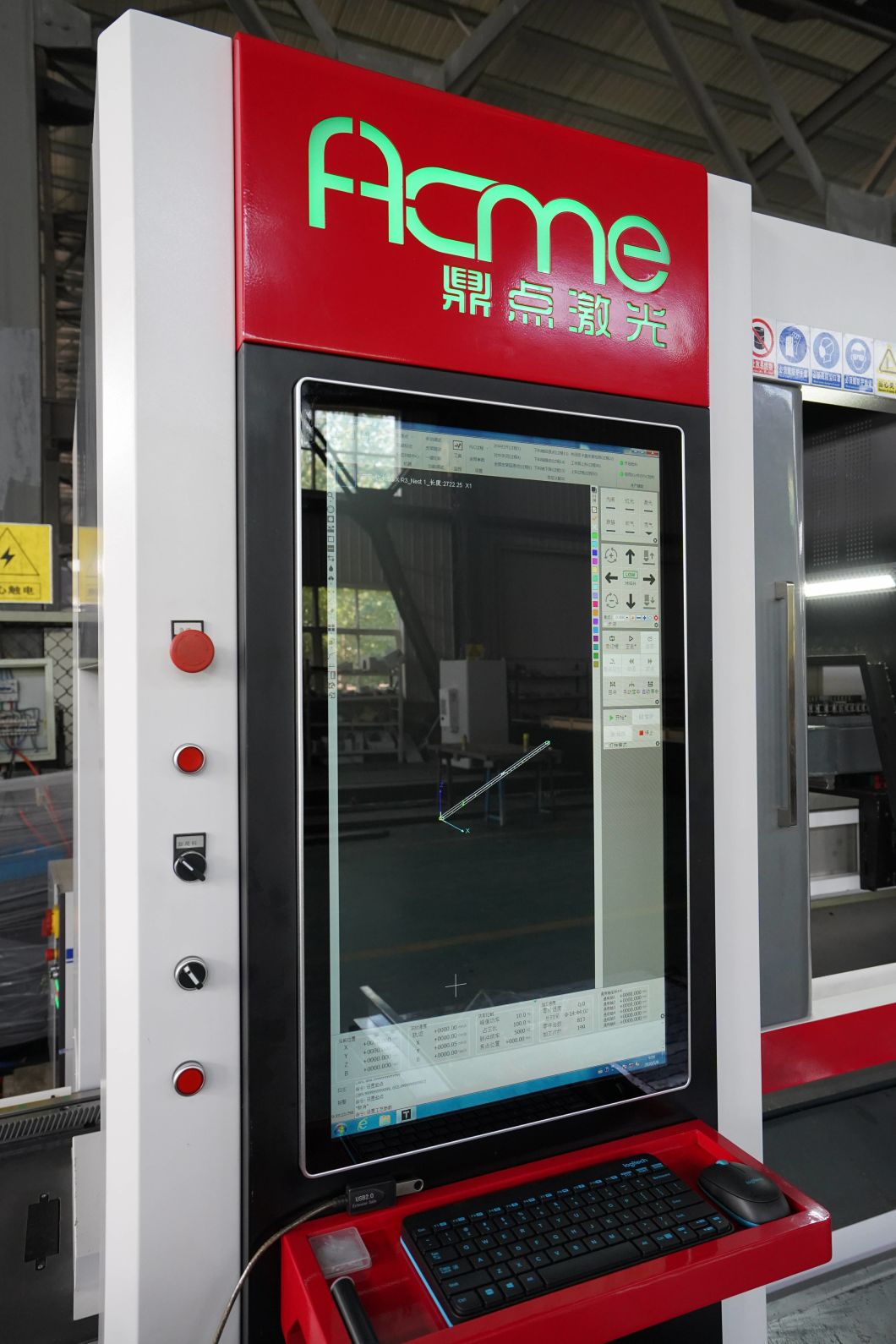 2020 new generation upgraded version of automatic loading and unloading device,more perfect details, feeding more stable, easier, more efficient,help you save labor and create more profits.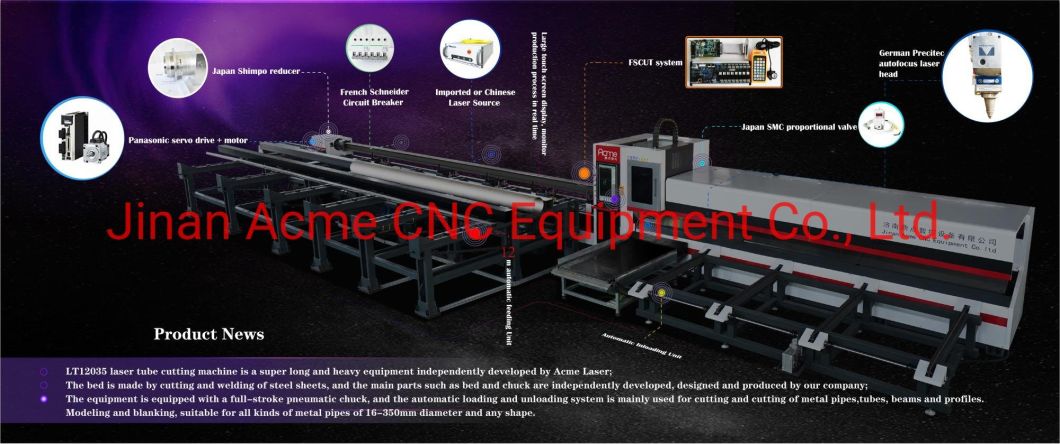 Patendted Square hole pneumatic full stroke chuck.(Acme Laser Patented Design)
Easy clamping of various tube types from 10mm to 340 mm in diameter.(340*340mm square tube is also available)
The details are more optimized, the clamping pipe is more stable, and the failure rate is greatly reduced.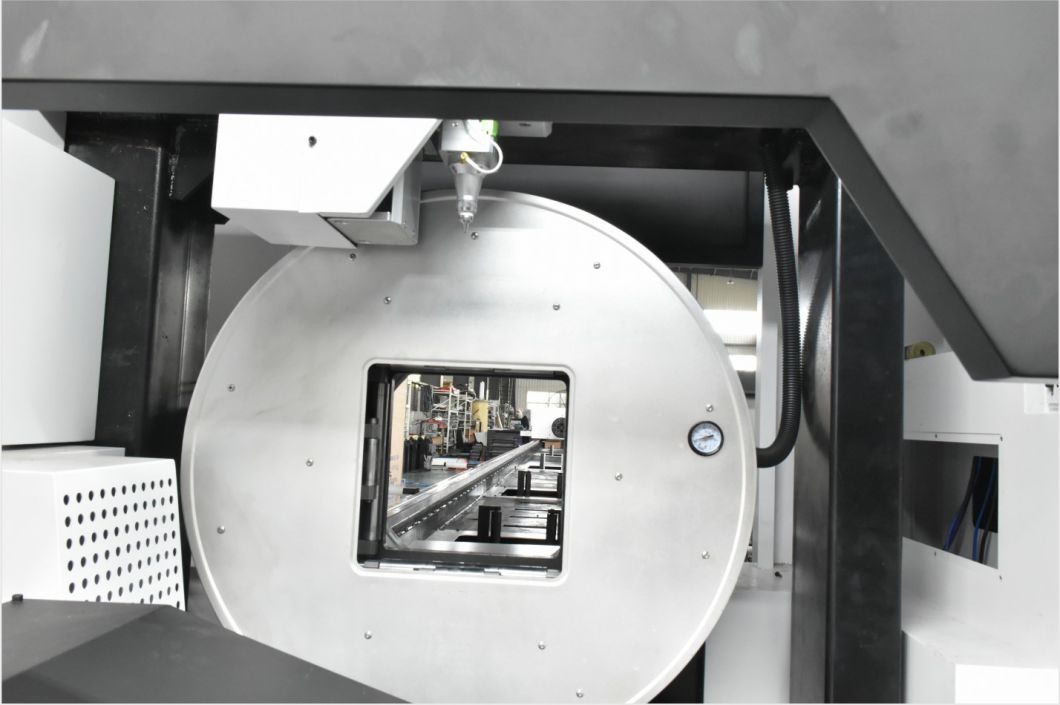 Exclusive patented technology design, the front chuck can be opened, and the rear chuck can be deep into the front chuck to achieve ultra-short 50MM tail material cutting.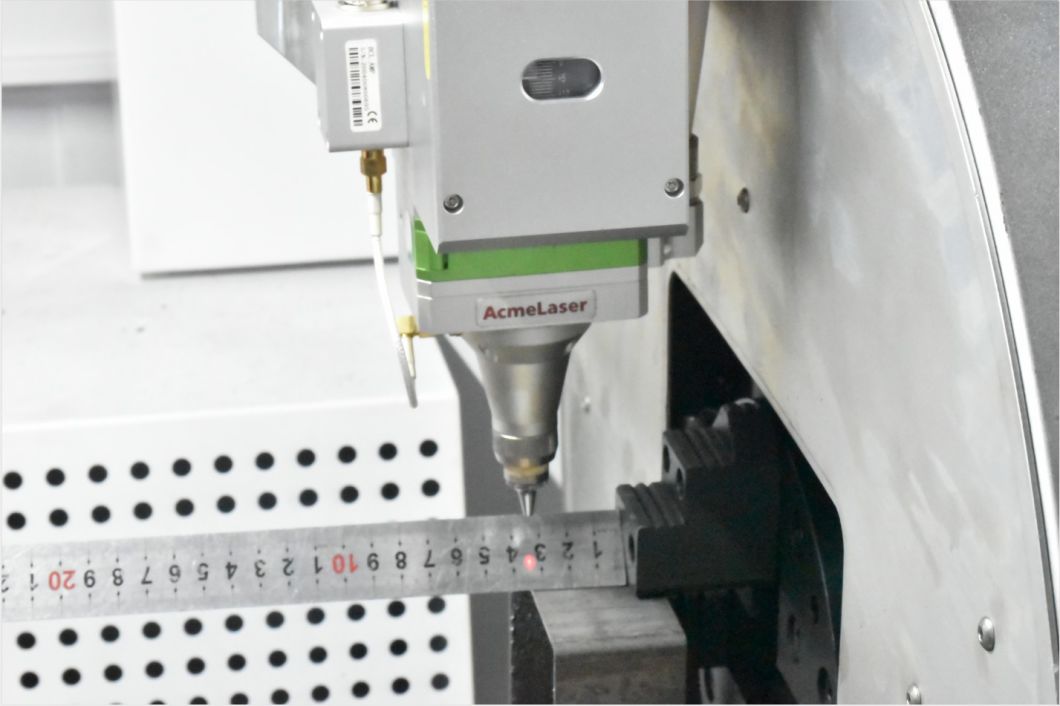 Servo support technology, the support wheel following the pipe up and down, rapid response, more stable and more accurate support, ensure fast and higher precision cutting.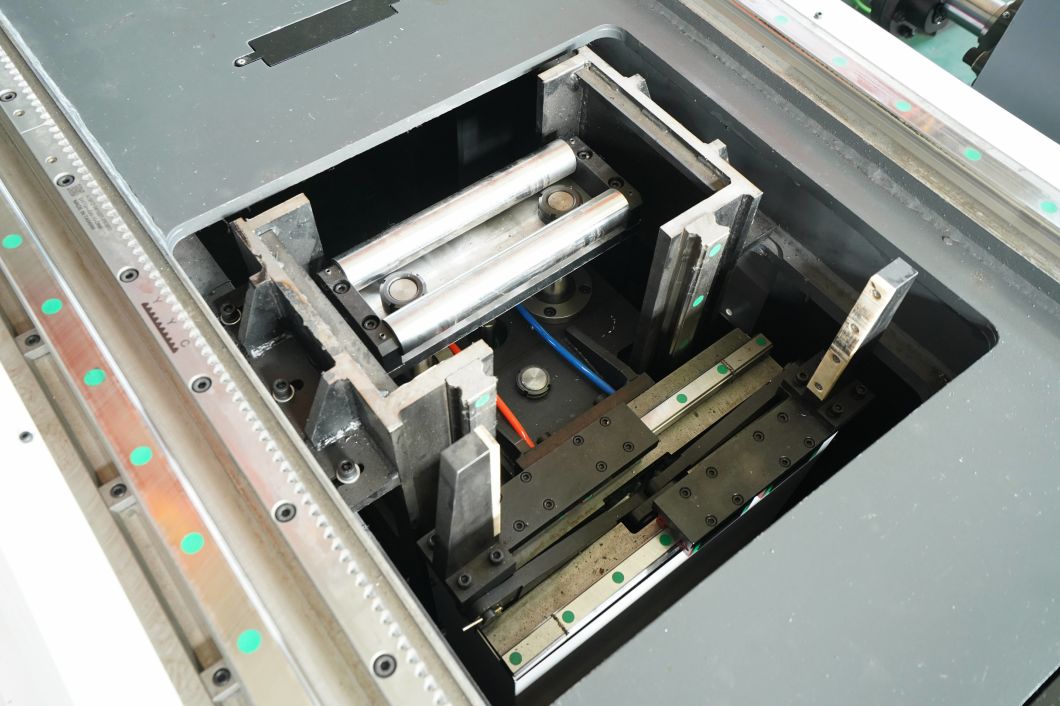 CERTIFICATION & PATENTS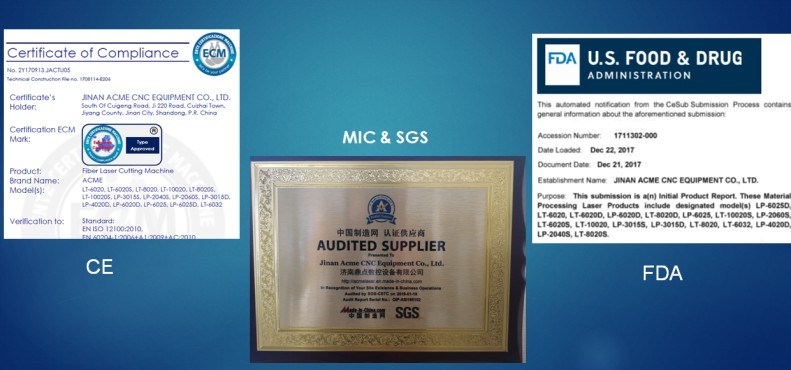 AFTERSALES SERVICE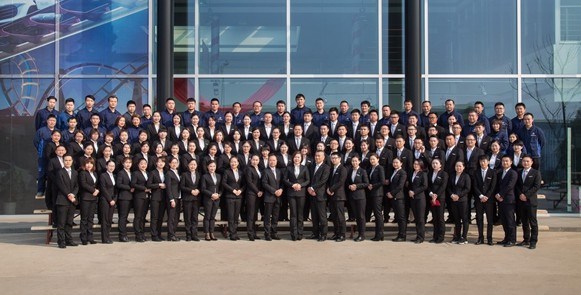 1. OEM&ODM services.
2. Two or Thrree years guarantee time.
3. Life-long free technical support.
4. Consumable parts continuous supply.
5. English Speaking Engineers available to overseas services.
6. Free Training on machine installation, commissioning, operation, maintenance, etc.

CUSTOMERS SHOW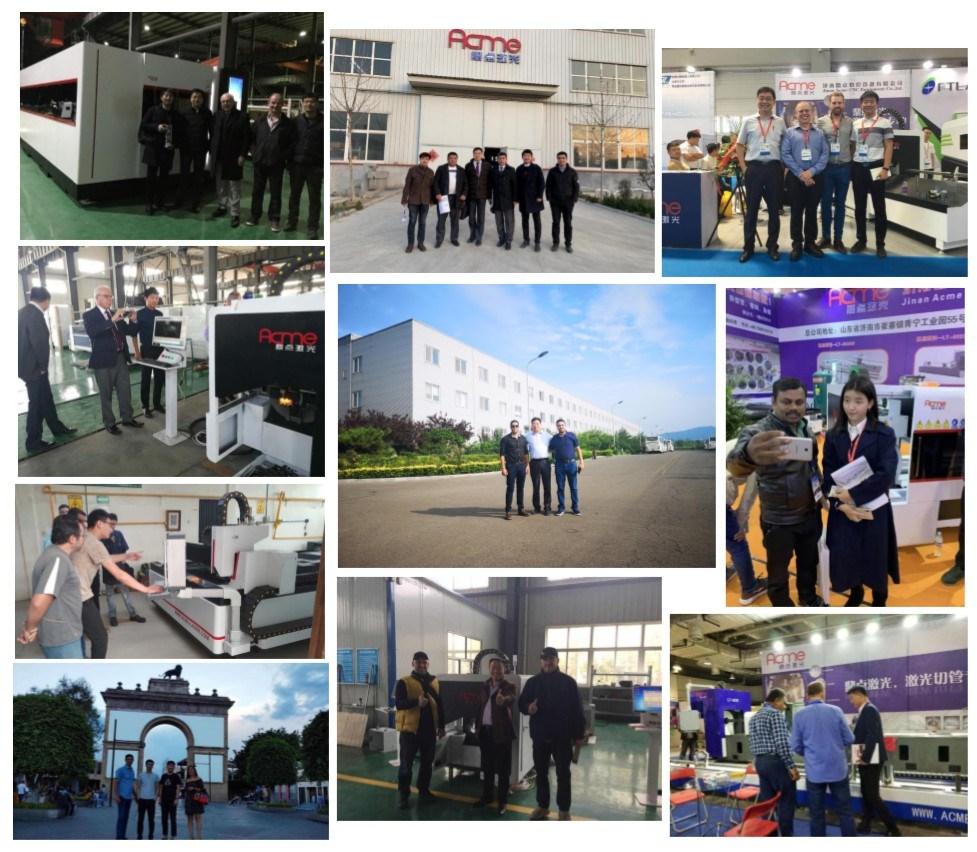 About Our Factory

With industry-leading technology and continuous R&D capability, Jinan ACME has provided customers with the highest cost-effective laser equipment.
Fiber laser cutting machine is our core products. All the core components are independently designed and manufactured with high precision.
With the confidence given from years of experience in machine manufacturing sector, we have exported the machines to all around the world with a perfect understanding of customer satisfaction and giving a continuous contribution to the national economy.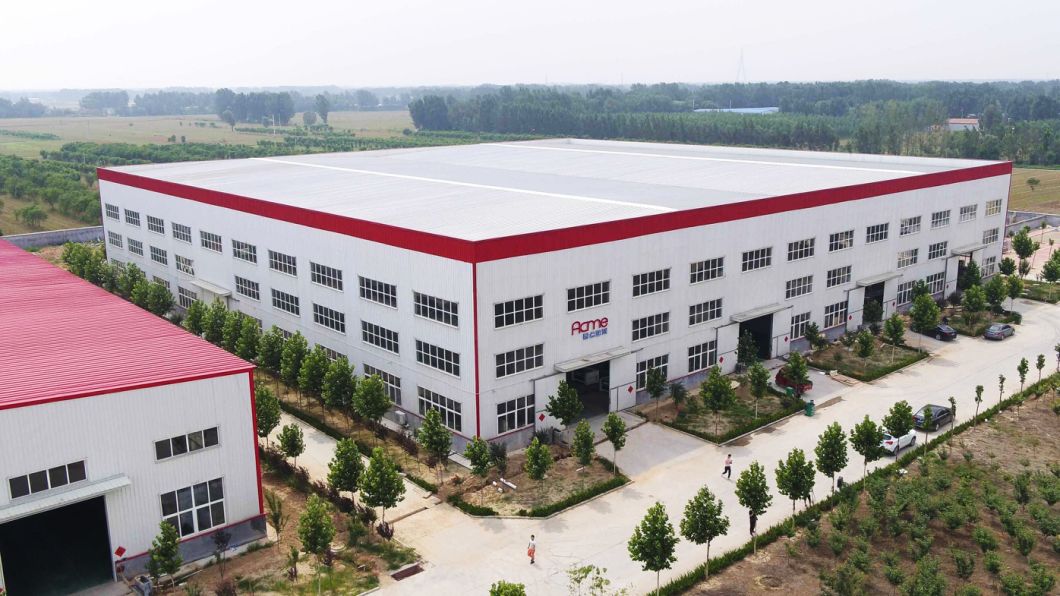 Why Choose Fiber Laser?

More companies than ever before are investing in fiber lasers. While the automotive industry was undoubtedly the early adopter, this relatively new solution is being snapped up across the board and when you consider the advantages, it's easy to see why.

EXTRA SPEED
The sheer speed of fiber laser markers makes them the first choice for customers looking to increase efficiency. They're the fastest laser marking technology at their wavelength, delivering marking times of less than one second for some applications. While older, more established laser technology is available-including diode-pumped solid-state (DPSS) lasers, lamp-pumped lasers, and carbon dioxide (CO2) lasers-none can beat a fiber laser for combined mark speed and quality.
This means fiber lasers can break new ground. For example, one of Laser Lines' customers is an automotive component manufacturer that needs to mark serial codes exceptionally fast-in under half a second-which wouldn't be possible with any other type of laser.
ENERGY EFFECIENCY
Despite being faster, fiber lasers are energy-efficient compared to the alternatives. Not only does this result in reduced power consumption, but it also helps make the system simpler, smaller, and more reliable.
Fiber laser technology uses basic air cooling rather than an additional chiller unit, which would be costly and cumbersome. With many businesses finding both cash and floor space in short supply, compact and efficient fiber laser marking solutions are proving to be the right fit.
LONG LIFE
The life expectancy of a fiber laser far exceeds that of other laser solutions. In fact, the diode module in a fiber laser typically last three times longer than other technologies. Most lasers have a life of around 30,000 hours, which typically equates to about 15 years' use.
FAQ
Why should We choose ACME Laser ?
We have been manufacturer for 12 years.

We offer maintenance-free and technology support.

Most of our products have CE,SGS,FDA,FCC certifications.

Our products have quality warranty.

We have own research room ,workshop and design team.

ACME LASER has been exporting to more than 32 countries around the world.
This is first time buying this machine,how to use it?
We have free training for 7 days.It is easy to learn.

The best way is that we offer prefessional engineer to taech you face to face.

If you couldn't come to our company, we will give you menu and video, our engineer teach you online.
How to maintain the machine?
The environment needs be clear.

The temperture can not be high.

Our guide needs lubricating oil for 2-3 drops about.
If I have some problems ,what should I do ?
You can contact our salesman directly ,our engineer will check the problem.

During the warranty, maintainance is free.

Although over the warranty,we also offer life-long technology support in free.